Sinigang sandwich, ube sinigang, and other unique takes on the 'best vegetable soup in the world'
Sinigang has been the talk of the town as it was named the "best vegetable soup in the world" by Taste Atlas—a food database that puts the spotlight on different cuisines across the globe.
The Filipino food favorite, as it should be, got a rating of 4.8 out of 5 stars from international diners and culinary experts. The sour soup is usually "made with sampalok (fruits of the tamarind tree), water spinach, green pepper, cabbage, broccoli, eggplant, diced tomatoes, sliced onions, ginger, green beans, water, oil, and salt," but it can come in different forms, too. From dry sinigang to ube soup, here are other takes you might love just the same—or even more.
Are you into sinangag and sinigang? Kanin Club showcases such goodness in its Sinangag na Sinigang. Priced at P305, this unique fried rice is crafted with pork liempo and vegetable tempura that make it even more exciting.
No wonder the Sizzling Sinigang (P580) is one of the stars of Locavore's wide-ranging menu. Instead of the usual sour soup, tender beef short ribs are served with sampaloc gravy, sauteed French beans, and garlic confit.
View this post on Instagram
How does a mix of ramen and sinigang sound to you? The Sinigang Noodle Soup by Neil's Kitchen uses chashu as its pork meat in the classic sinigang soup. Each serving costs P395.
Many love ube as is, but what if it becomes a viand's major ingredient? Crafted by chef George Lizares, Abe's Sinigang sa Ube (P540) comes with a lot of surprises—from the sweet touch of purple yam to the familiar sour taste of sinigang and beyond.
View this post on Instagram
If you want to get creative in the kitchen, try your hand at something new to make the experience more fun. We suggest making the Sinigang Sandwich with short ribs flavored using a tamarind soup mix. You may follow this mouthwatering recipe by Jordan Andino.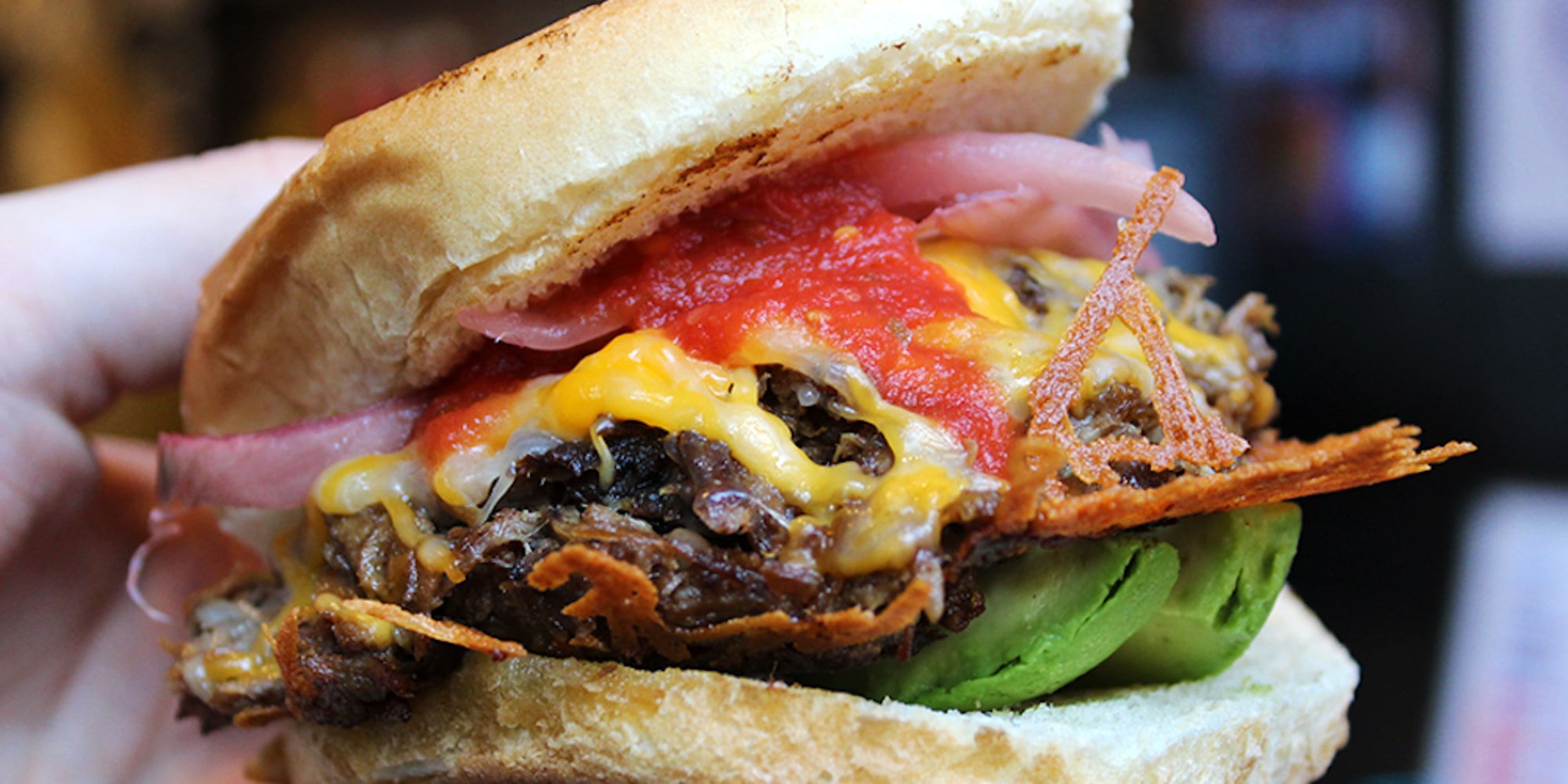 Article thumbnails from the stores' social media pages and Today.com