Miss flying? You can now buy seats from 'retired' airplanes on eBay for your own home
Due to prevailing travel restrictions, many have gotten creative in curing their wanderlust. Case in point: a globetrotting dad in Seattle missed riding the plane so bad that he spent some moolah on to snap up Delta seats for his family abode.


His daughter gave social media users a look at his eBay purchase in a TikTok video, which has since gone viral online. Describing her dad as "pretty goofy, always doing the most" and "pretty extra," she shared that she got a text from him one school day regarding his interest in a listing for "DELTA MD90 Jetliner, Aircraft, Airplane FIRST CLASS Leather Seats."
She thought he was kidding until he got his hands on it for real. "He actually never really buys anything for himself, so in terms of purchases, this was kind of out of character," she said in an interview with The Washington Post. "But if there's anything he was going to buy, that does add up."
Recalling one of his funny moments with the new find, she once came home to his dad sitting on it, "tucked in with a red, plane-appropriate blanket, playing a Delta in-flight safety video on his phone." He likes the seats mainly because of their function. "The tray table comes out, so he's been eating meals on it and he watches TV on it," she added. "But my mom and I still prefer the couch."
Just recently, Delta Airlines learned about the news. Expressing his gratitude for the mileage they got out of the viral content, CEO Ed Bastian happily declared in a video that he's giving them three round-trip, first-class tickets to wherever the company flies in the United States. "I understand your dad really misses travel on Delta during this crazy year we've been through," said Bastian. "I'm glad he's enjoying those first-class seats in your home, and we've got first-class seats waiting for him when he's ready to start traveling again."
Want to ease your travel bug with these reclining airline seats like the cool dad did? The eBay listing is still up, with each priced at $600. "These are in excellent condition with no tears or stains but being used, expect normal wear," as stated in its description box. "All mechanisms work as they did while in service. They include their respective first class pull out trays and legs fully assembled."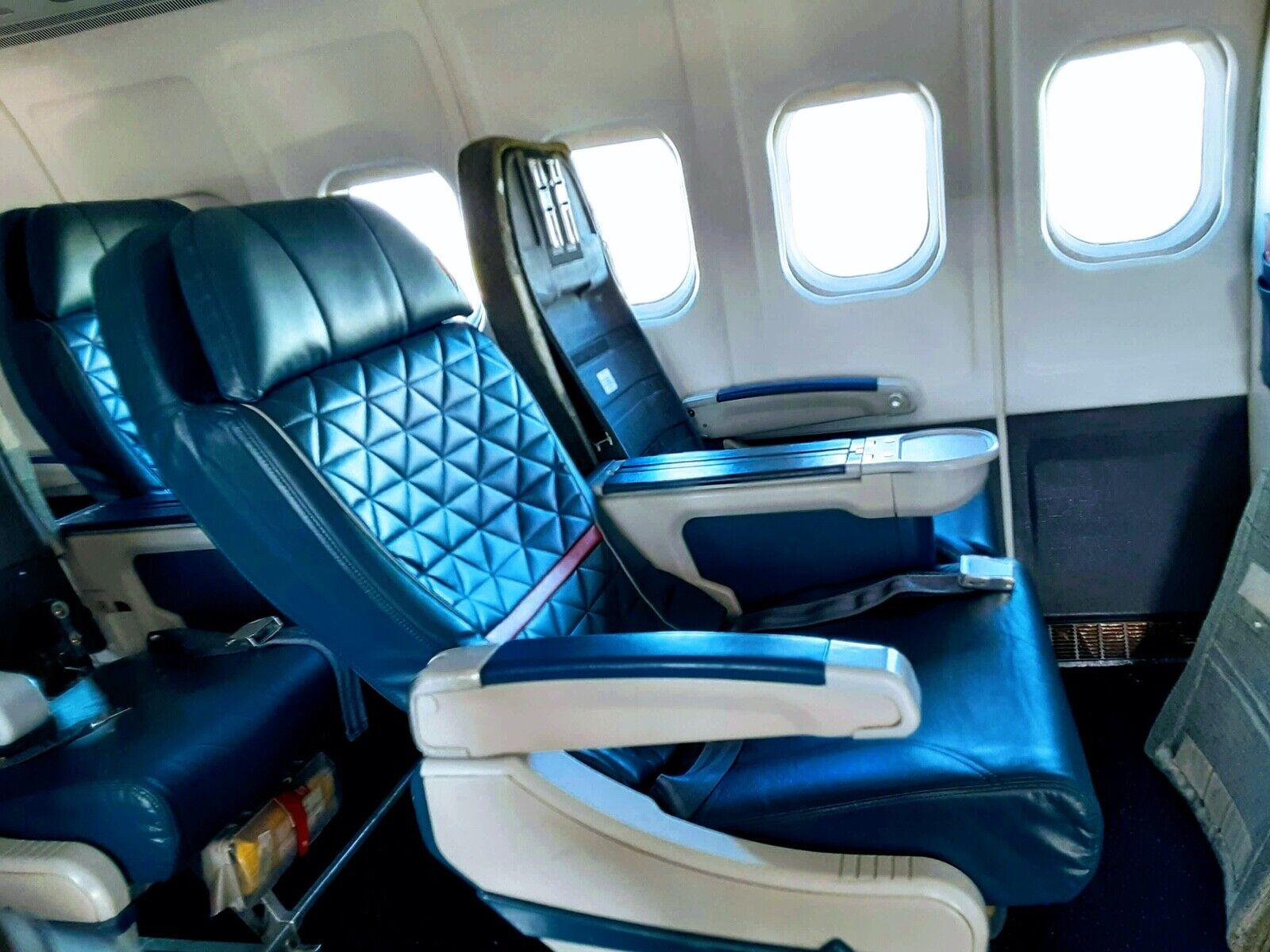 If you're looking for other options, the same seller is offering various seats (doubles and triples) from the first class, business class, and/or economy/coach sections of retired Delta planes.
Enjoy your "flight"!
Article thumbnails from instagram.com/lolnissy