4 glass houses you can rent in the Philippines for under P6,500 per night
To live in a house made of glass is a luxurious fantasy for many.
With its majestic setup and picturesque view, staying in a lovely glass house can make anyone feel like a rich person with endless possibilities. Since this type of cottage is known for its elegance, renting one may not sound practical for the budget-conscious on vacation.
Good thing there are affordable options with spectacular interiors available for rent on Airbnb for less than P6,500 per night. In these lovely spots, you can relax and have a cup of coffee as you enjoy the breathtaking beauty of the sky and more. Read on.
Makati Glass House — Poblacion (P3,074/ night)
Located in Poblacion, the old district of Makati, this tropical studio condominium unit gives you a stunning view of the city lights above.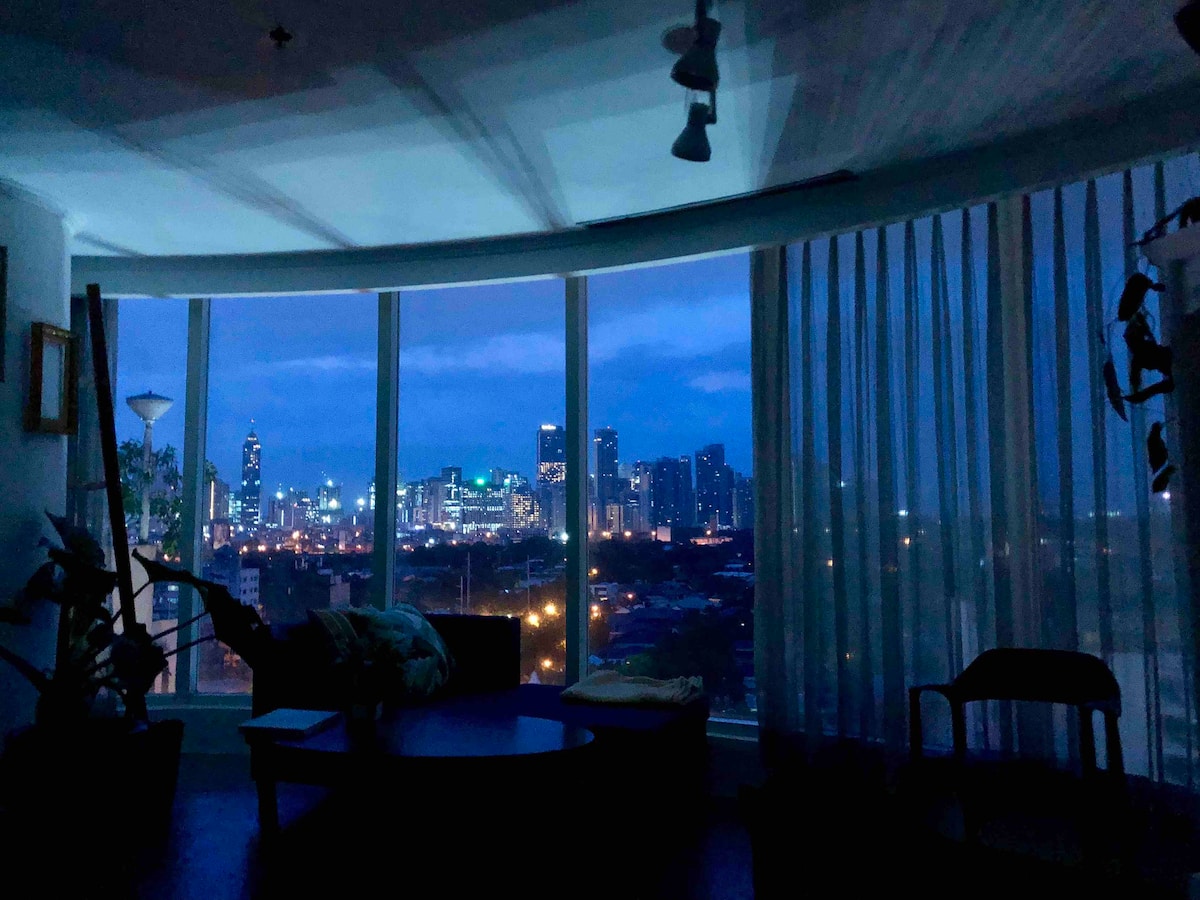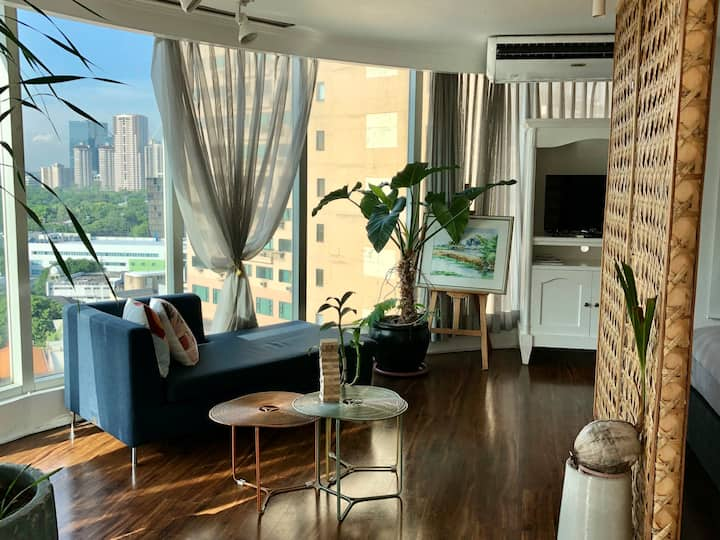 Amped up with plants, the unit can be found in a strategic location where pubs and art shops are everywhere, making it perfect for those who enjoy bar-hopping. Aside from it being just 200 meters away from hot pubs like Agimat and The Ruins, it's also a 10-minute ride away from other bustling spots like Ayala Avenue and Rockwell.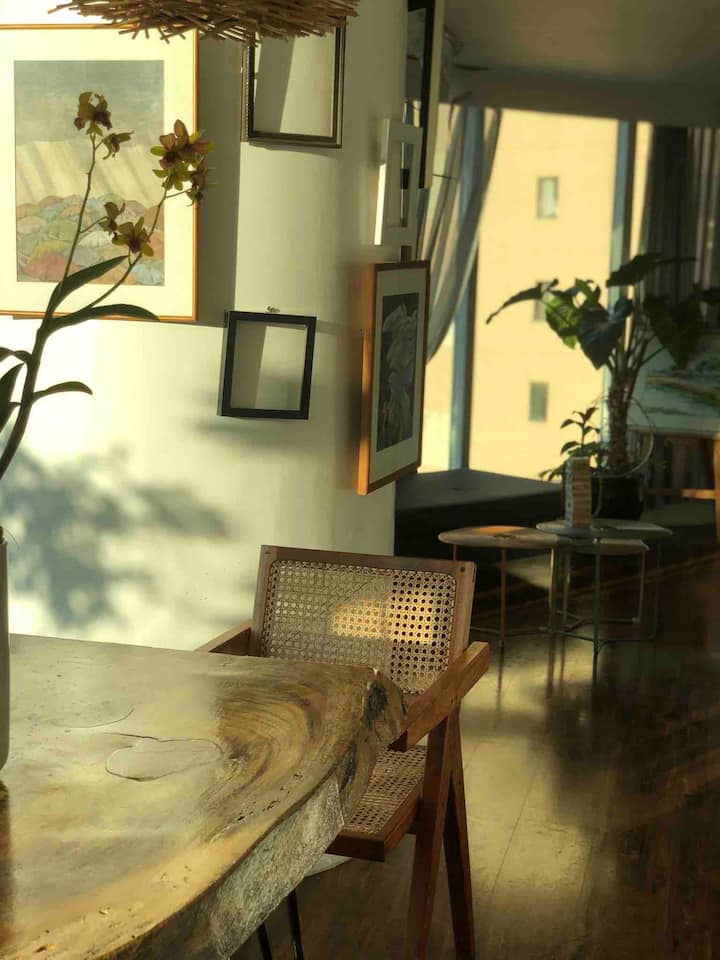 This 51-square-meter curved-shaped condo has its own bedroom, bathroom, living room, and kitchen. It also has a 32-inch smart TV with easy Netflix access and 10-Mbps internet for you to stay connected with your loved ones throughout your stay. Cooking is not allowed, but you can use the microwave to heat your food and store it along with your beverages in the fridge.
For a good nightcap, enjoy a warm bath in the private hot tub.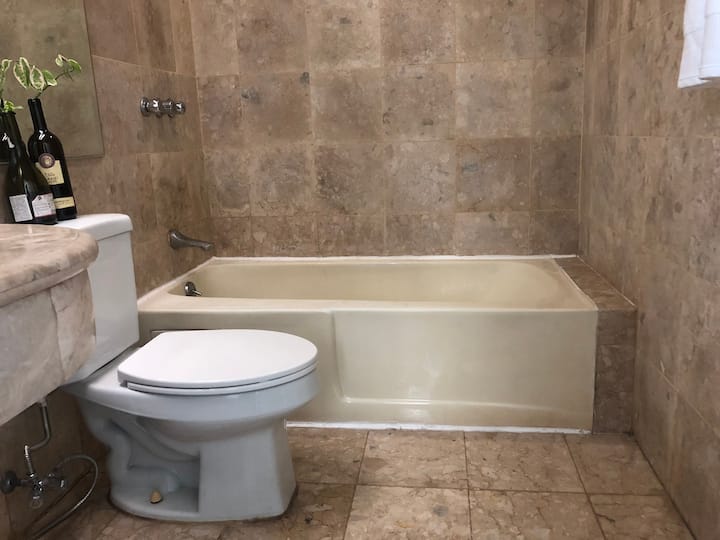 You can rent the place for only P3,074 per night with a maximum of four guests.
Baguio HillHouse (P6,293/ night)
Do you want to escape from the hustle and bustle of the city? This modern glass house in Baguio will give you the tranquility that you need.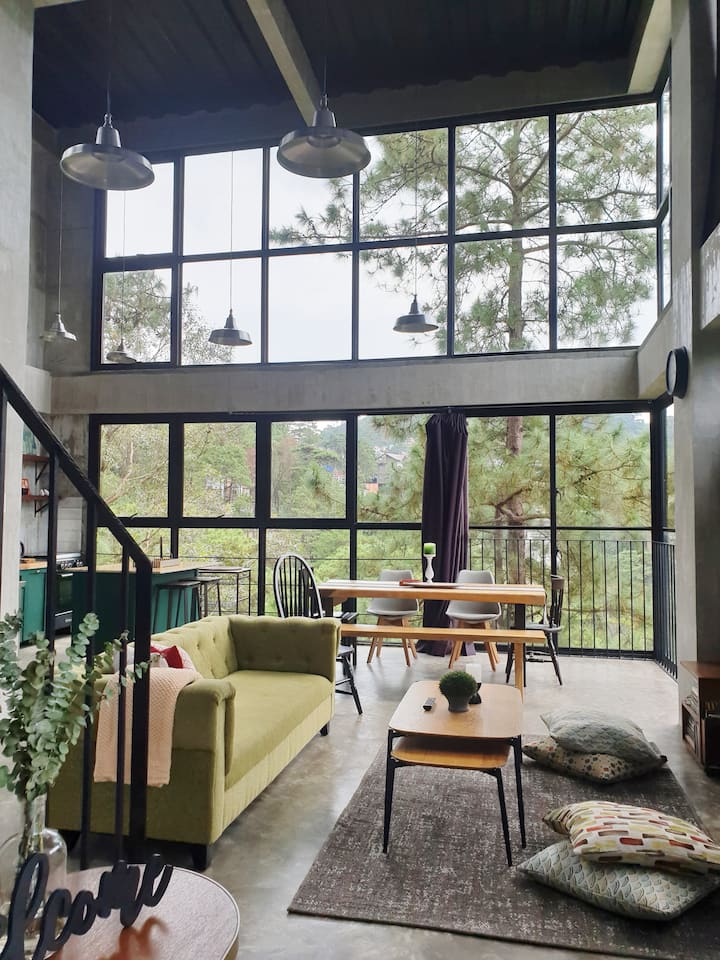 This place is made of modern architecture featuring glass walls that welcome you to the beauty of the Cordillera Mountain ranges and pine trees.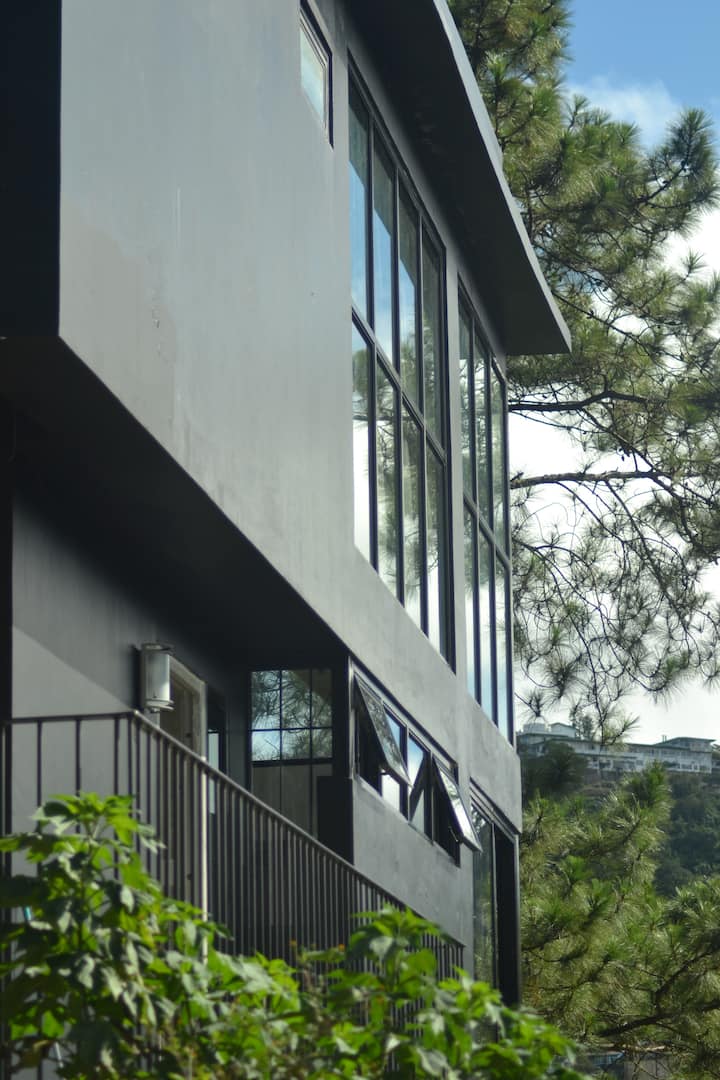 It has a master's bedroom and three more bedrooms located on different floors of the house, each with its own T&B.
It also includes a spacious living room with a flat-screen television, a fully functional kitchen, four bathrooms, and a huge rooftop that can accommodate up to eight guests.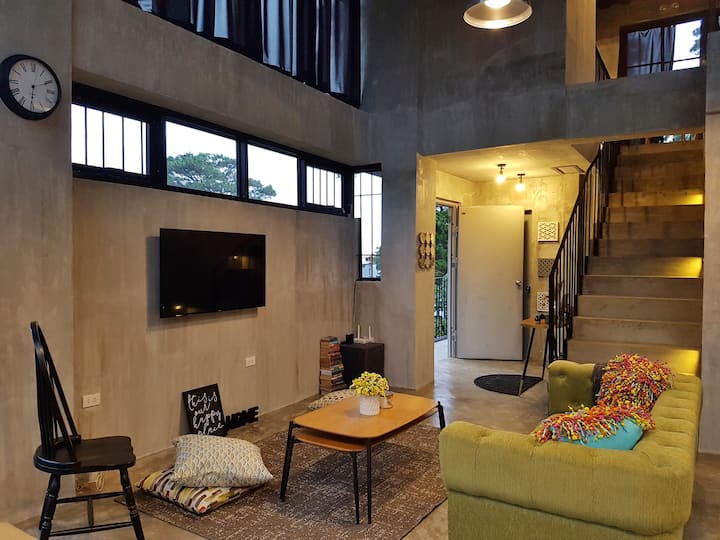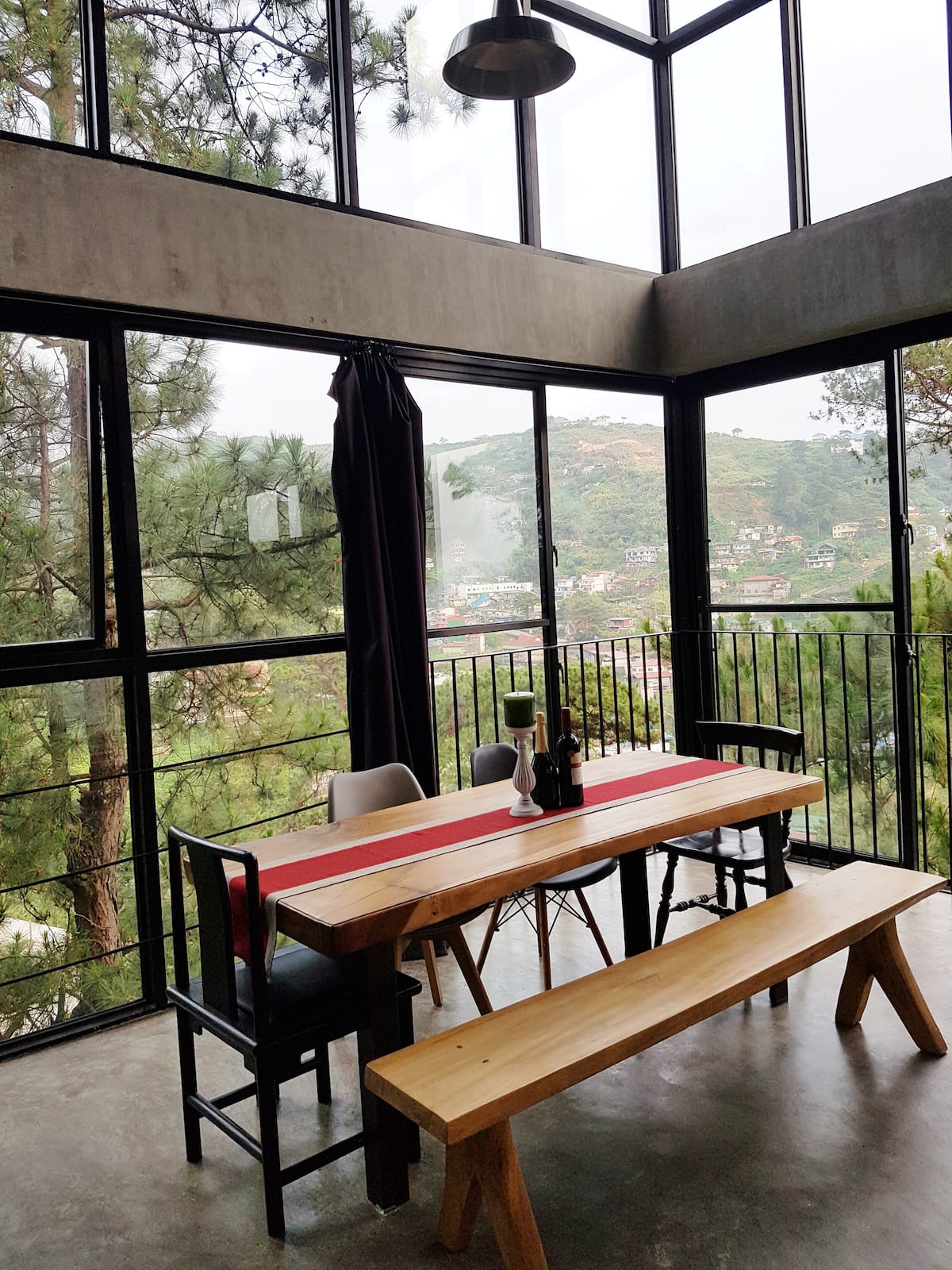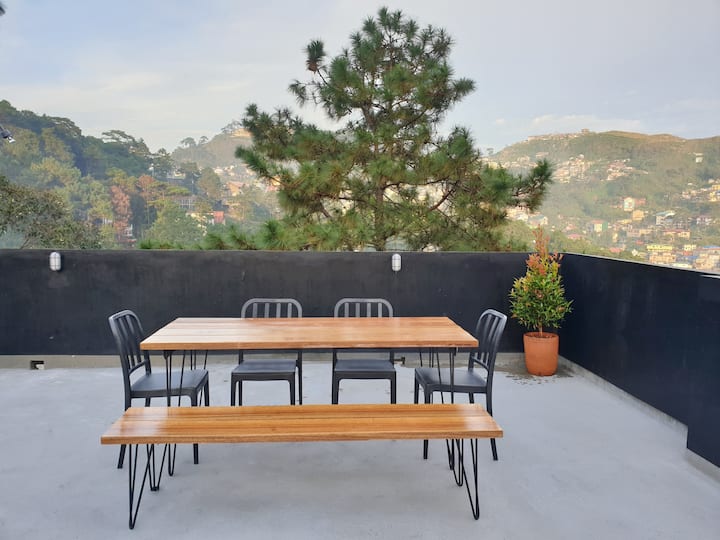 The house is 3.5 kilometers away from Burnham Park, which has been loved for its refreshing ambiance. Visitors can enjoy the cleanliness of the cold mountain air, the sweet smell of tall pine trees, as well as the wonderful sight of fog and its moisture on the glass windows.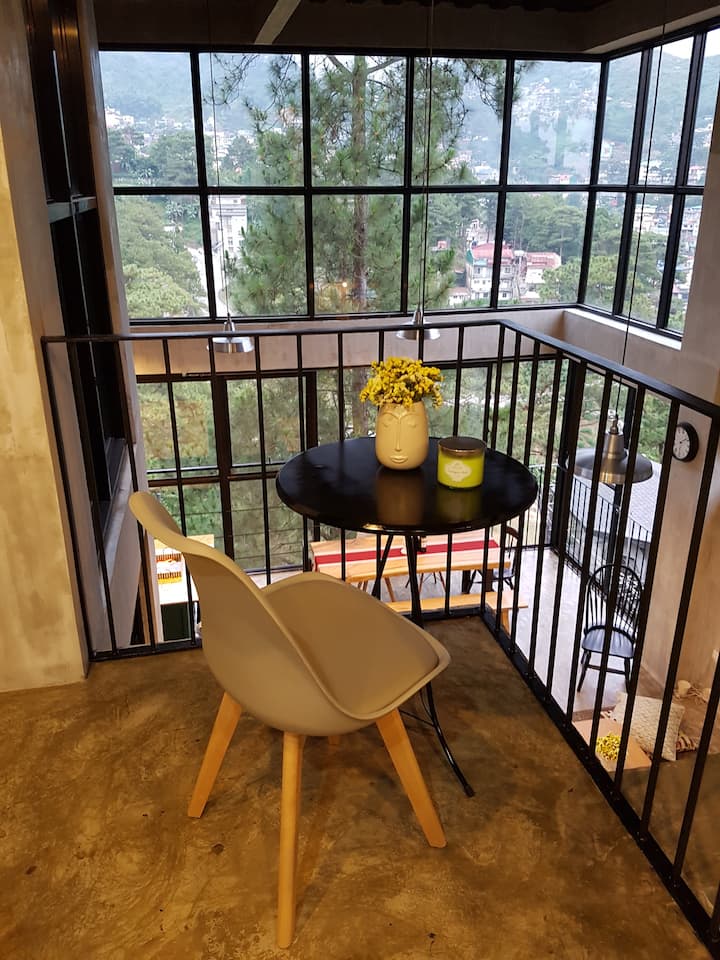 This paradise is available for rent for P6,293 per night.
Rustic Garden House (P6,425/night)
Situated in Morong, Rizal, this glass house is built within a three-hectare piece of land with a relaxing view of the greens. The area, which can accommodate up to five guests, includes one kitchen, two bedrooms, and three bathrooms. It also offers free parking on the premises, air-conditioning, a balcony, and a backyard.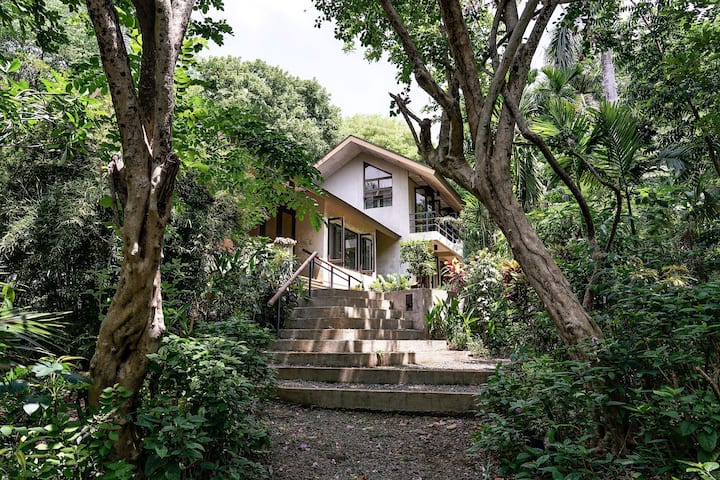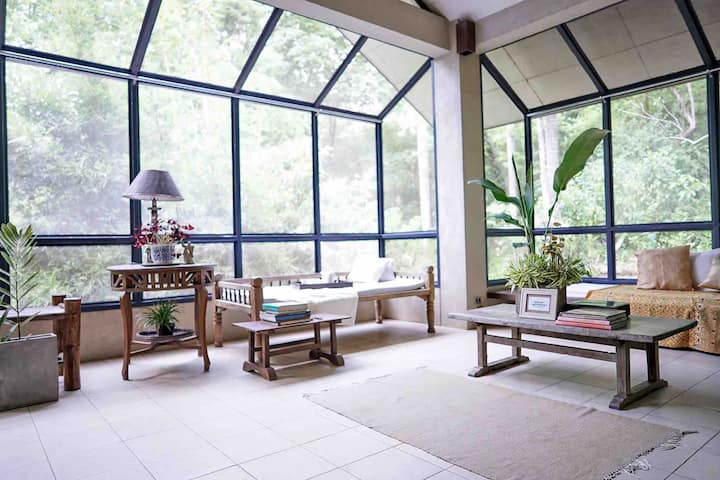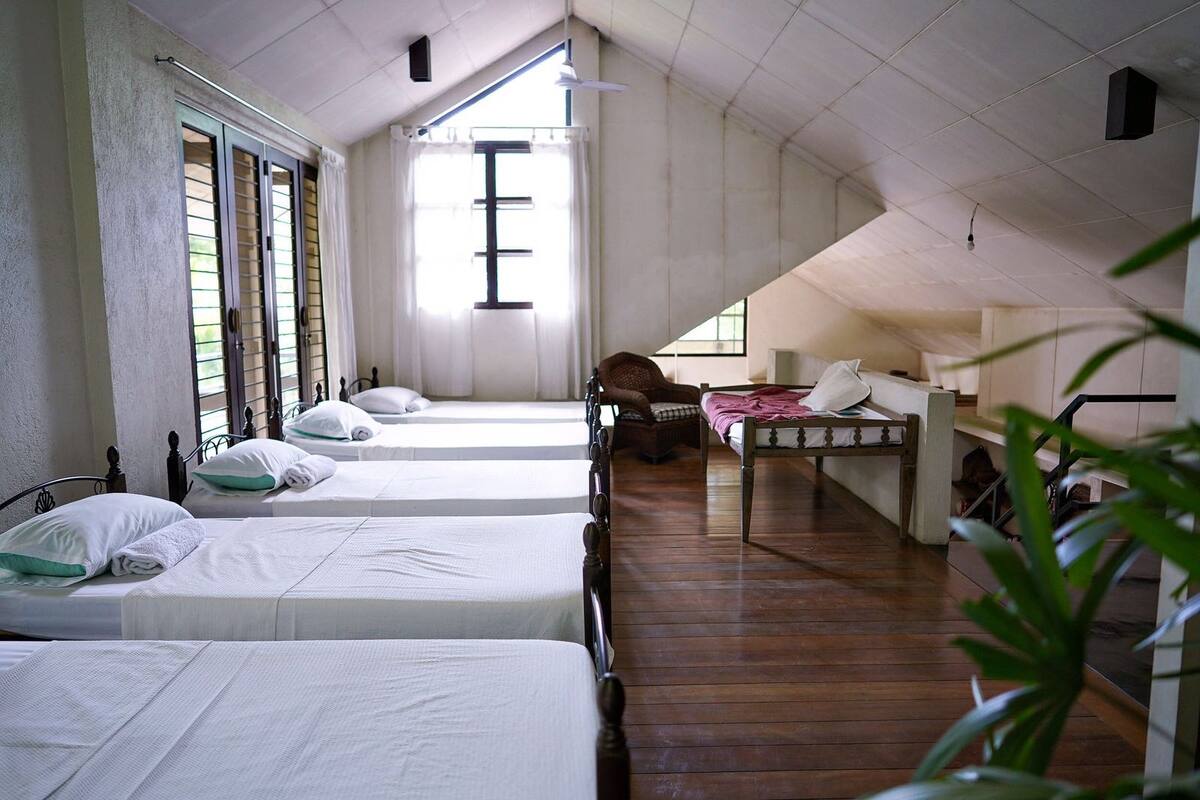 With an extraordinary architectural design, this place is ideal for families seeking a breath of fresh air. Apart from its garden, there is also a farm where you can unwind and take a tour around to see the chickens and plants—just make sure to inform the owners ahead of time.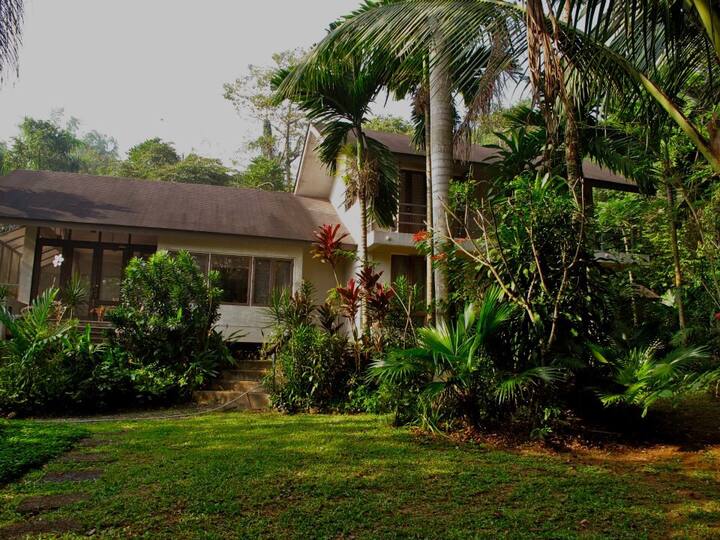 The cozy house is about 800 meters from the main road. You can rent it for P6,425 per night.
Guest Suites — Central Visayas (P5,500/night)
Boasting incredible resort access, this glass house with a sea view balcony is perfect for families and barkadas that are looking to have new adventures together.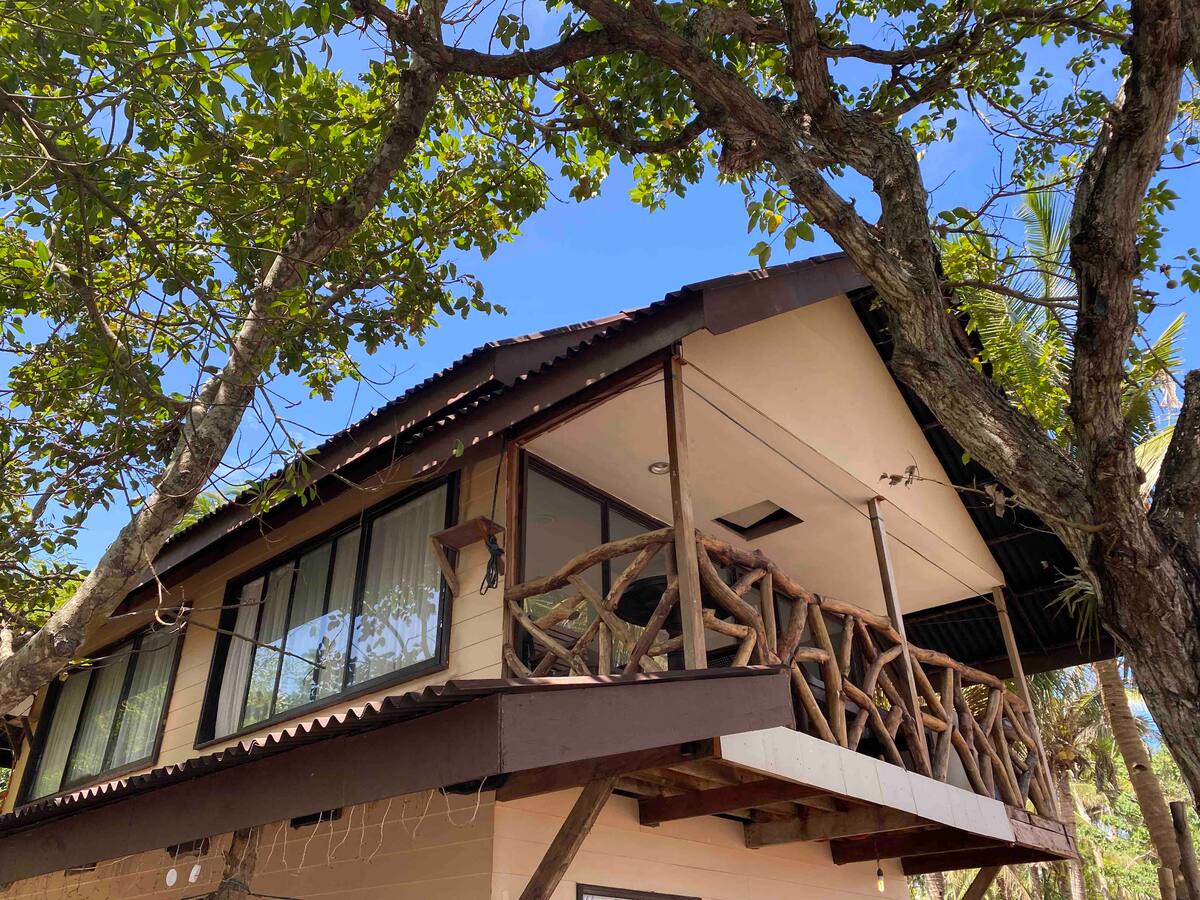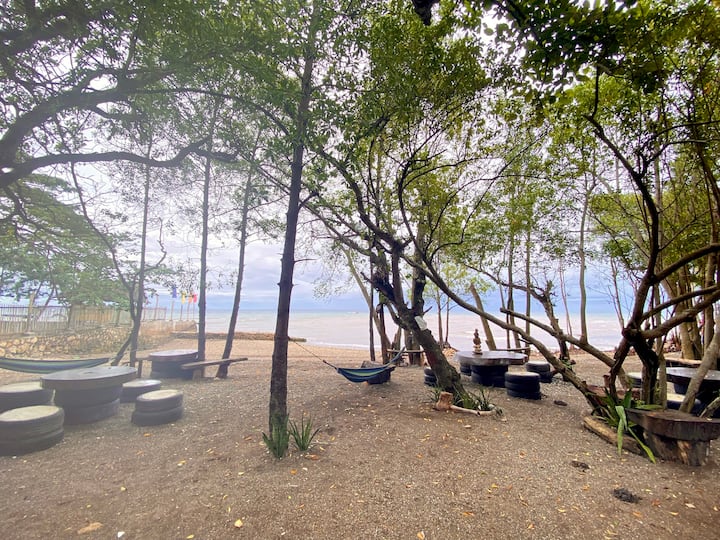 It can accommodate 12 guests in the bedroom with two queen-size beds and two double beds as well as one private bath. If you are also looking for a space for work purposes, it also offers a dedicated workspace.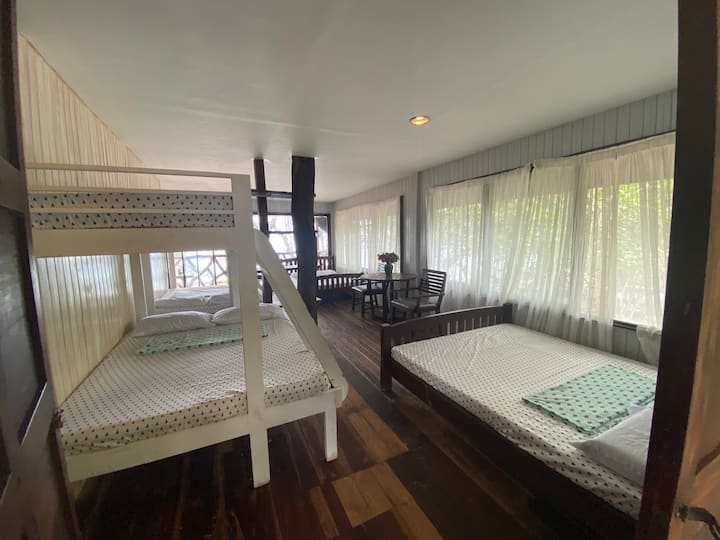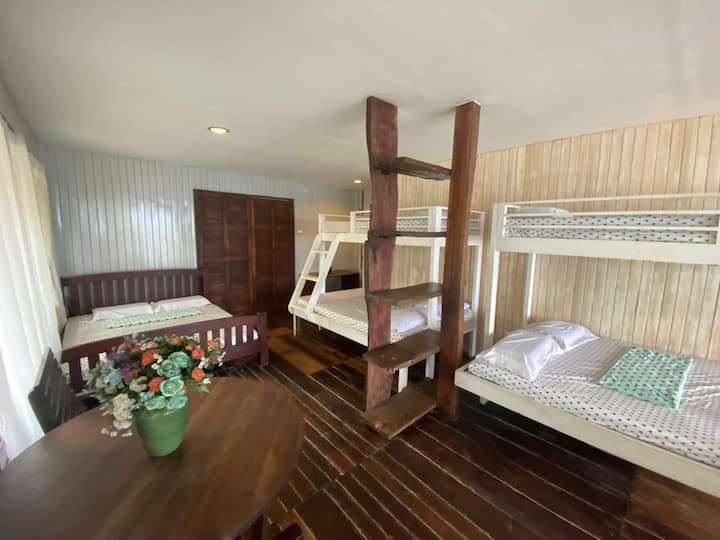 Located at Catmon, Central Visayas near the Borussia German Restaurant Central Nautical Highway, you can book this unit for only P5,500 per night.