Pet-friendly hotels, resorts, and Airbnbs you can book for the purrfect staycation
Let's face it, it's not a complete family vacation unless you bring your pets.
With the pandemic making the bonds with our furry friends stronger since we've been spending time with them at home, there's all the more reason to take them along when it's time to plan a safe vacation during the holidays. After all, they've been our constant companions through the lockdowns too.
We've taken the liberty to round up all the best hotels and staycation spots that are certified pet-friendly. Just remember to double check with these places to make sure if they allow big dogs, non-declawed cats, and more.
Hilton Manila in Pasay offers limited pet-friendly rooms for a P5,000 non-refundable fee. Just make sure that your special pup has a maximum weight of lbs and is of medium build.
For those looking to have a staycation in busy Makati, New World is offering petcations for a minimum pet supplement of P1,500 plus a daily 10% service charge per pet).
This well-known residential home in Airbnb has the right mix of funky and traditional. Its spacious rooms also offer pets the freedom to roam the area and enjoy the breeze—all while being a few hours drive from the metro.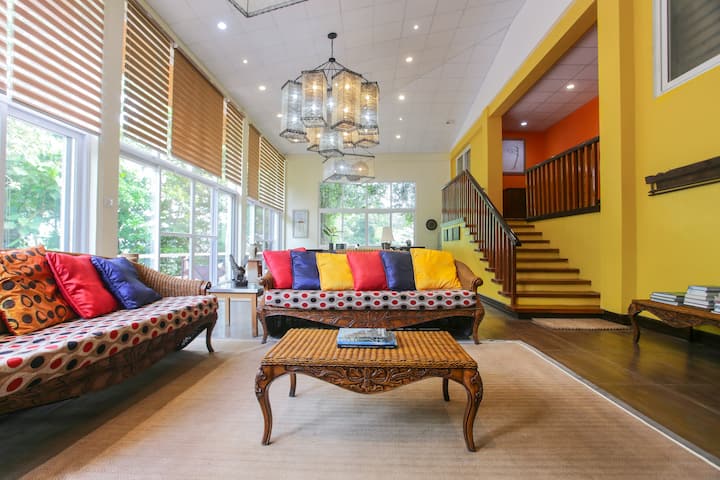 Eco Hotels, Tagaytay and Batangas
Eco Hotels' branches in the South offer pet lovers good views while keeping their furry friends in tow. There will be a housekeeping fee of P500 per pet per night and an added deposit of P2,000 along with the usual P1,000 security deposit.
Yup, the favorite wellness resort of the star can also cater to puppers! If you have a group of pets though, you might have to look elsewhere as The Farm only allows one pet per villa for over P2,000 a night.
Calling all beach lovers (and their pups that want to play in the sand): this remote refuge in Batangas has a pet fee of P1,500 per pet. Good news is that they will provide a pee pad, toy, and treat so your furry friends can truly feel the perks of the vacation.
View this post on Instagram
Need an aesthetically-pleasing place in Palawan without feeling the guilt of leaving your furry friend? This cozy home is furnished with natural materials and fresh air for the total relaxation of you and your pets.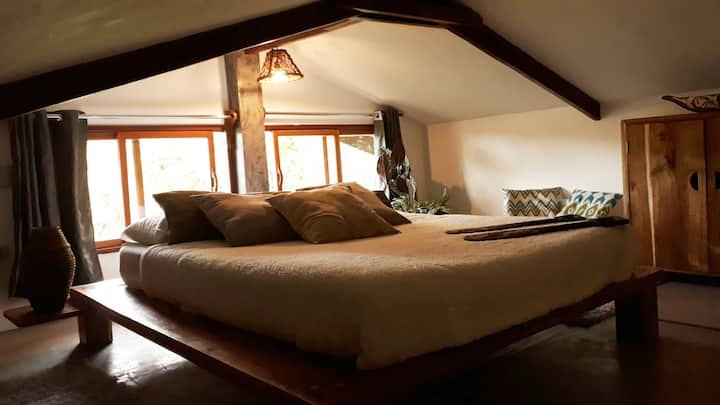 Looking to make a long drive without going south south? This cozy bed and breakfast/farm near Tagaytay is open for pets to roam and play. However, take note that there are also free-range animals in the area in case your pet gets spooked or acts aggressively to fellow animals.