Coca-Cola cake, Royal sherbet, and other mouthwatering desserts you can make with soft drinks
A bland meal can easily be perked up with a bottle of fizzy drink on the side.
But what if it's mixed with your favorite desserts like some fudgy brownies or the ever irresistible cake? For the adventurous, it sounds like a dream come true.
From Coca-Cola to Mountain Dew, these carbonated beverages make for a fun ingredient for delectable delights. If you love tickling your taste buds, below are some recipes you might want to try. Just make sure to consume them in moderation to keep your sugar intake in check.
Coca-Cola Cake
Recipe from Delish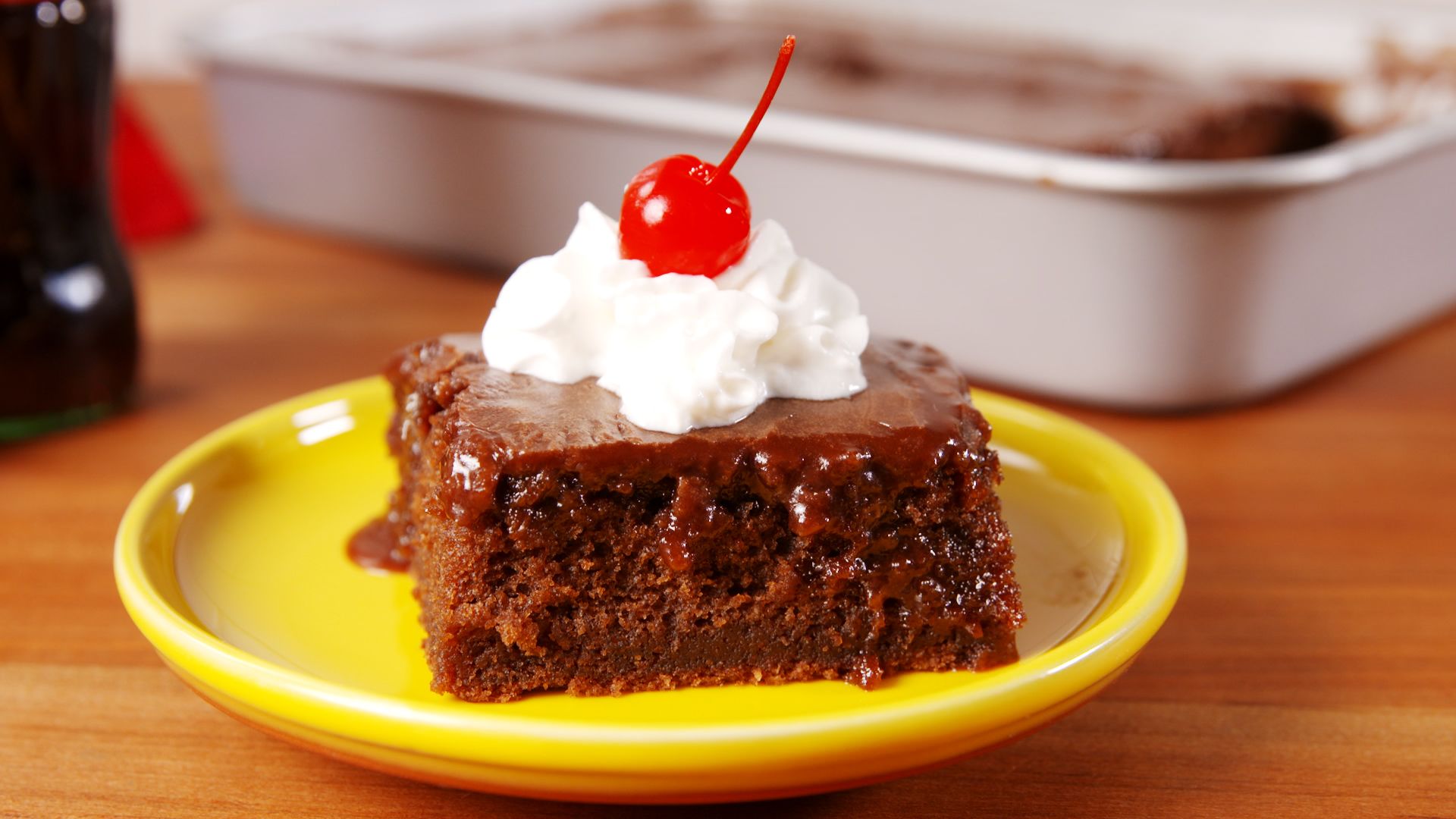 Ingredients:
For the cake:
nonstick cooking spray

2 cups

all-purpose flour

2 cups

sugar

1 tsp.

baking soda

1/2 tsp.

kosher salt

1 cup

butter

1

can Coke

1/3 cup

cocoa powder

2

large eggs

1/2 cup b

uttermilk
For the glaze:
1

can Coke

1/2 cup

butter

1/4 cup

cocoa powder

1 tsp.

pure vanilla extract

1/2 tsp.

kosher salt

4 cups

powdered sugar
Procedure:
Preheat oven to 350°. Spray a 9"-x-13" pan with cooking spray.
In a large bowl, whisk together flour, sugar, baking soda, and salt.
In a medium saucepan over medium heat, combine butter, Coke, and cocoa powder. Bring to a boil, whisking continuously. Remove from heat and whisk in eggs and buttermilk. Pour into the flour mixture and mix until combined.
Transfer to prepared pan and bake for 30 minutes, or until a toothpick comes out clean.
While baking, make the glaze: In a medium saucepan, bring Coke to a boil. Allow it to reduce by half, about 15 minutes. Add butter, cocoa powder, vanilla, and salt and stir to combine. Pour over powdered sugar and whisk until combined.
Pour frosting over the cake while still warm. Wait about 10 minutes for the icing to set. Slice and serve.
Royal sherbet
Recipe from Taste of Home
Ingredients:
3 cans Royal
1 can sweetened condensed milk
1 can crushed pineapple, undrained
Procedure:
Refrigerate unopened cans of soda, milk, and pineapple until completely cold. In a large bowl, combine soda, milk, and pineapple; mix until blended.

Fill cylinder of ice cream maker no more than two-thirds full; freeze according to the manufacturer's directions. (Refrigerate any remaining mixture until ready to freeze.)

Transfer sherbet to freezer containers, allowing headspace for expansion. Freeze 2-4 hours or until firm.
Mountain Dew apple dumplings
Recipe from Shugary Sweets via Pioneer Woman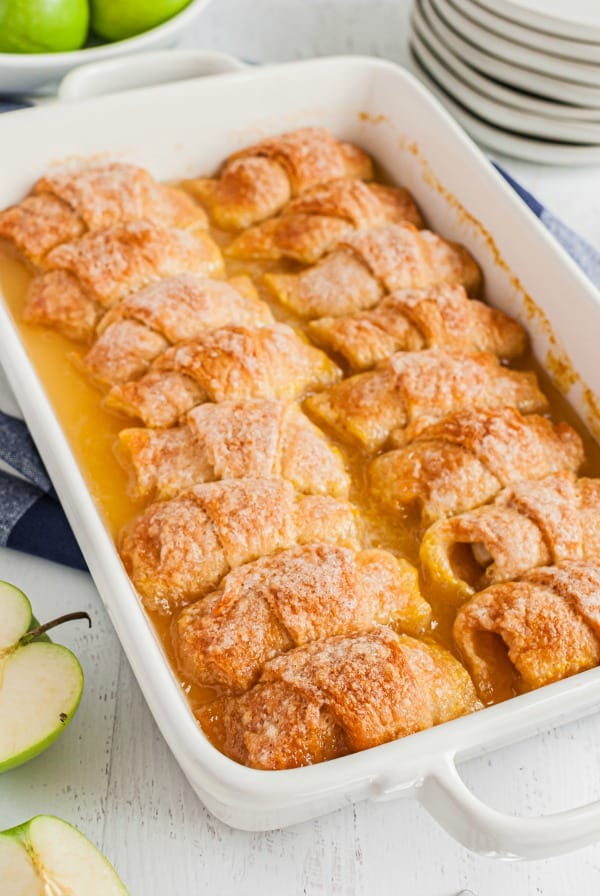 Ingredients:
Granny smith apples
Butter
Sugar
Crescent roll dough
Cinnamon
Vanilla
Mountain Dew
Procedure:
Preheat oven to 350 degrees F. Butter 13×9-inch baking dish with 2 Tbsp butter. Set aside.
Peel and core granny smith apples. Cut each apple into 8 slices. Roll one apple slice in one crescent roll. Place in the buttered baking dish.
In a small saucepan, melt 1 cup butter with sugar. Barely stirring, remove from heat when butter is melted. Remove from heat and add vanilla extract.
Pour over crescent rolls. Then pour the 1 cup of Mountain Dew around the edges of the pan ONLY. Sprinkle with cinnamon.
Bake for 40-45 minutes, until the top is golden brown and the rolls are completely cooked.
Serve warm, and don't forget to spoon some of that sauce from the pan over the top!
Dr Pepper brownies
Recipe from Kitchen Fun
Ingredients:
Flour
Sugar
Cocoa Powder
Baking Powder
Dr Pepper
Chocolate Chips
Procedure:
Preheat oven to 350 degrees.
Line a 9×9 baking pan with parchment paper or spray with cooking spray.
Mix together all the dry ingredients except for the chocolate chips. Stir in Dr Pepper until blended.
Next, stir in the chocolate chips. Pour the mixture into the prepared baking pan and bake for 30-40 minutes until the center comes out clean using a toothpick.
Cool and enjoy!