Wellness, beauty, and personal care products we're eyeing this June
June is here, and with it comes the wet season, as per PAGASA. As the weather gets more humid, it's important to switch up your beauty routine to keep your skin, hair, and body looking its best.
This month, three new beauty brands have been introduced to the Philippine market. There are also a few products that got brand-new packaging, while one brand is having a month-long sale.
Excited yet? Read our list below!
Aera
There's a new Korean-inspired beauty brand that's worth adding to your carts—and it's very affordable, too. Meet Aera, iWhite Korea's sister brand that's built on the philosophy of limitless and ever-evolving beauty.
Unlike the 10-step beauty routine popular among Koreans, Aera makes skincare simpler with its straightforward products: cleanser, moisturizer, and tinted moisturizer.
For facial wash, there's the Calming Gel Wash (P275) for sensitive skin and Pore Clean Foam Wash (P299) for acne-prone skin.
The Pore Blur Whitening Moisturizer (P308) is also best for those looking to improve their overall skin complexion and minimize excess oil. The All Night Whitening Repair Cream (P315) meanwhile provides moisture and improves dull skin.
For the BB creams, there's the Natural BB Sun Tint and the Light BB Sun Tint (P319 each), formulated with eight plant extracts with anti-inflammatory properties.
Avon Anew Renewal Power Serum
Avon Anew's Renewal Power Serum (P1,099) got a new look!
The serum still has the same ingredients—including the collagen-enhancing Protinol—and is made to help improve your skin's elasticity and hydration. But now, it comes in a sleek glass bottle and gold pump dispenser that looks chic with the product's baby pink color.
Chuchu Beauty Pout Pencil
Chuchu Beauty has released its newest Pout Pencils (P199), a creamy lip liner. Available in six shades: Hazy Mauve, a smoked rose; Pink Dream, a cool pink; Coral Talk, a vibrant cool; Warm Melon, a peachy nude; Teddy Brown, a cozy brown; and Baked Nude, a soft brown.
Each pencil comes with a built-in sharpener.
GynePro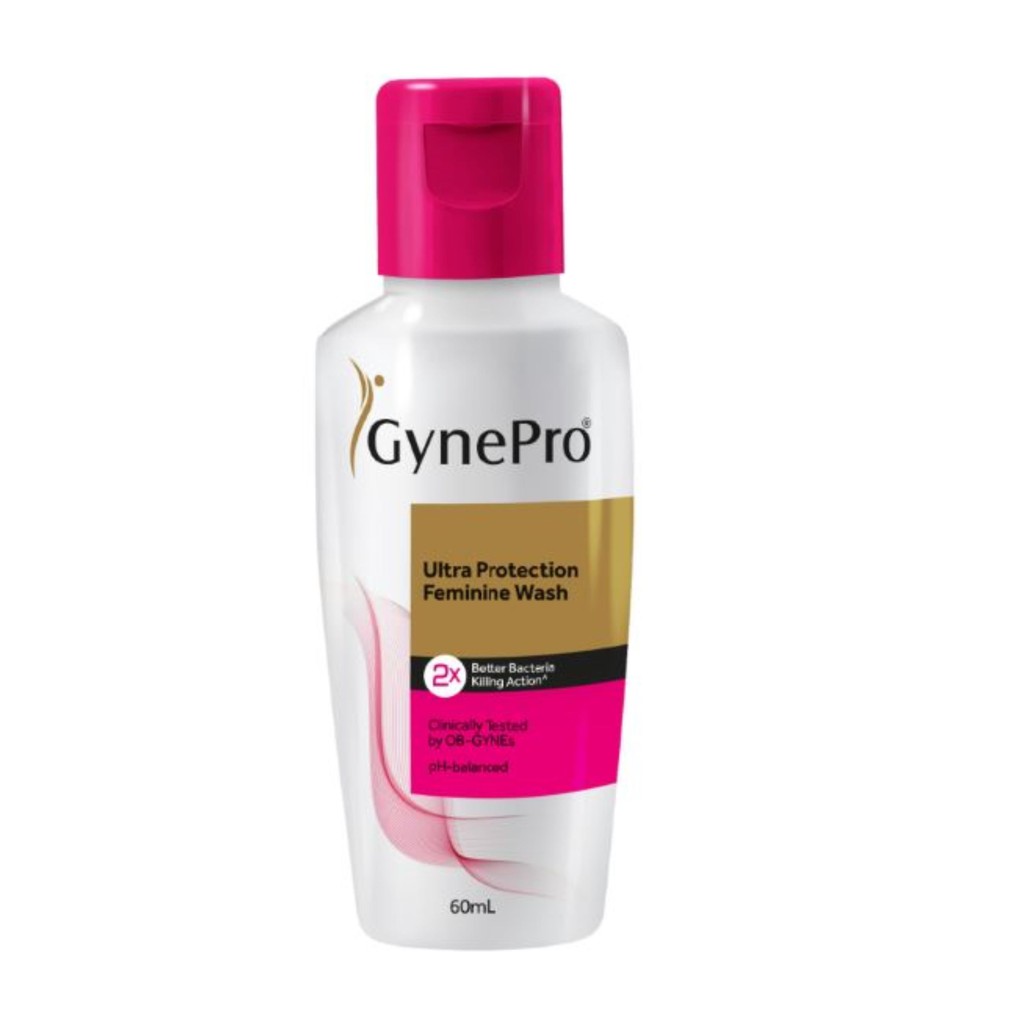 Feminine care is an important part of body care because it helps to keep the vulva and vagina clean, healthy, and free from infection. GynePro's Ultra Protection Feminine Wash is an OB GYNE-recommended product that has bacteria-killing formulation called Chlorhexidine Digluconate to combat bacteria-causing odor, itch, and irritation.
To celebrate Menstrual Health Month last May, GynePro help a "Pound and Proud" fitness event to raise awareness and educate women on the right feminine care hygiene.
Neutrogena Hydro Boost Water Gel Refill Pods
Do you ever have so many bottles of your holy grail beauty product that you could probably open a store? One way to reduce waste (and save money) is by buying refillable beauty products. Luckily, there are many brands offering these, including Neutrogena.
Its classic Hydro Boost Water Gel now comes in refill pods—a solution "that benefits both the skin and the planet." Shoppers can save up to P227 per pod instead of buying a new jar.
The Neutrogena Hydro Boost Water Gel is a super lightweight and refreshing gel cream that hydrates, plumps, and improves skin complexion thanks to the ingredients like amino acids, electrolytes, and 20% more hyaluronic acid.
Paula's Choice 28th Anniversary Sale
ICYMI, Paula's Choice is now in the Philippines! The American skincare brand that's responsible for the cult favorite BHA Liquid Exfoliant is celebrating its 28th year in the industry this June with special promotions, free gifts, and exclusive Anniversary Kits.
Their Anniversary Kits are currently at 25% off. There's the Glowing Essentials Kit, now P4,875 (Retail Price P6,500), Dewy Results Kit, now P5,625 (Retail Price P7,500), Pore Refining Kit, now P5,525 (Retail Price P7,350), Advance Radiance Kit, now P6,650 (Retail Price P8,850), and the All Stars Sampler Kit priced at P2,175 from P2,900.
All month long, there will be discounts for different skin types, and freebies to give away. Products best fit for oily to combination skin will be at 25% off from June 6 to 13, while those looking for normal to dry skin can get theirs on June 19 to 25.
To celebrate Father's Day, those who spend at least P5,000 can get a free Dad's Grooming Essentials Kit worth P2,500.
And on June 26 to 30, Paula's Choice best-sellers (yes, including the exfoliating lotion!) will be at 25% off!
Excited yet?
Issy & Co.
Are you a fan of lipgloss? Issy & Co. has reintroduced Hydragloss (P349)—their hydrating lip treatment that plumps and hydrates puckers. Now, it has 20 percent shea butter, which helps in smoothing and improving the lips' condition.
The latest release comes in 6 old and new shades: Loveboat, a rosy tan; Off Duty, a creamy mauve; Baywatch, a kool-aid red; Starfish, a ripe papaya; Oh Wow, a milky pink; and Knockout, a punchy magenta.
Purism Palo Santo Line
You may have heard about the wellness benefits of the Palo Santo wood. Deeply rooted in South American culture, smudging sticks are used to cleanse a space or person of negative energy, attract positive vibes, and promote creativity. But did you know you could also add it to your beauty routine?
New York-based holistic wellness line Purism, which is now in Manila, was inspired by the health benefits of aromatherapy in essential oils. Purism has created a line derived from Palo Santo trees and has created natural, safe, and clean products.
These include the Palo Santo Massage & Body Oil, a multi-functional 100% natural oil for the body; Palo Santo Sacred Mist, a Palo Santo-derived smudging spray that promotes awareness and sanitizes body, rooms and surfaces; and Palo Santo Relief Roll-on, a handy companion to combat and help relieve body pains, muscle aches, soreness, headaches and stress, boosts of positive energy, and cleanses body and mind.
QuickFX Vita Sunscreen and Super UV Sun Spray
In the Philippines, where the sun can be your worst enemy during your outdoor delight, it becomes a necessity to always carry a sun care product that you can rely on to keep your skin safe from the scorching rays while also helping you achieve that gorgeous glow.
Enter the new sunscreen releases by local beauty brand QUICKFX that strive to quash all of your sun worries—the Vita Sunscreen (P499/200ml) and Super UV Sun Spray (P399/150ml).
A feature worth noting about these products is that they promise to provide you with sun care action that is three times stronger thanks to it being formulated with SPF 50 PA+++.
Aside from this, the Vita Sunscreen is also made up of vitamin C, vitamin E, niacinamide, avocado, and chamomile to brighten your skin, prevent skin-swelling, and boost your vitality for a youthful glow. The Super UV Sun Spray meanwhile has sunflower oil and green tea extracts to reduce skin inflammation and signs of aging.
For those of you who use makeup, the Glo Smoothies line is convenient as the Brightening Serum Cleanser (P299( is not only safe to use during the day, but it also stays effective even when applied under makeup. While it does have some acids in it, they're gentle enough to be used during the day and goes hand in hand with QUICKFX's sunscreen products. — John Patrick Ranara
Benefit Cosmetics Goof Proof Brow Powder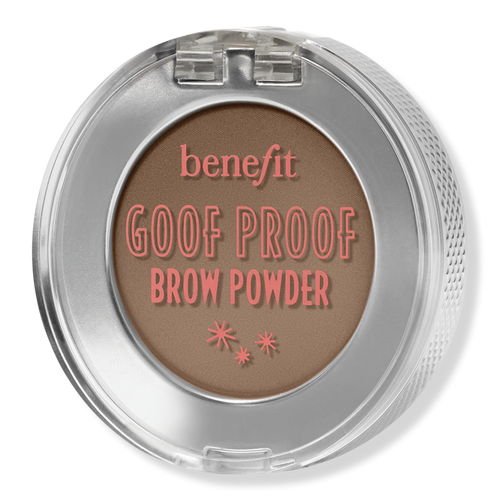 The folks at Benefit Cosmetics, a.k.a. the brow experts, have come up with yet another amazing brow product for beginners and pros alike.
Meet the Benefit Goof Proof Brow Powder (P1,460). This easy-to-blend brow powder compact lets you fill in sparse areas without making your brows look unnatural. It's also waterproof, sweatproof, humidity-proof, smudge-proof, and fade-proof—thus making it a perfect product for working out or at the beach. It is available in 10 shades.
SNAILWHITE's Limited Edition Glow Potion
Everybody's favorite SNAILWHITE Glow Potion AHA BHA Toner (P450) now comes in limited edition packaging for Pride Month.
Those who have yet to try the wonders of Glow Potion may be interested to know that this chemical exfoliator removes dead skin cells and unclogs pores. It also has Hyaluronic Acid, Glycerin, Niacinamide, and Ginseng, which help keep skin bright, plump, and the moisture barrier intact.
What's more is that a portion of this limited edition bottle will benefit the Home for the Golden Gays, a non-profit organization that aims to create livelihood workshops and opportunities for elderly gays, house elderly, and impoverished gay men.