Did you know that three Fil-Am engineers contributed to Perseverance Rover's successful Mars touchdown?
Three Fil-Am engineers became part of a historic feat as the National Aeronautics and Space Administration (NASA)'s Perseverance Rover set its wheels down on the surface of Mars.
Born in Biñan, Laguna, data management engineer Genevie Velarde Yang tested the flight's software to ensure that all the requirements were met for its successful landing. She also generated commands to the Mars rover as a member of the uplink team.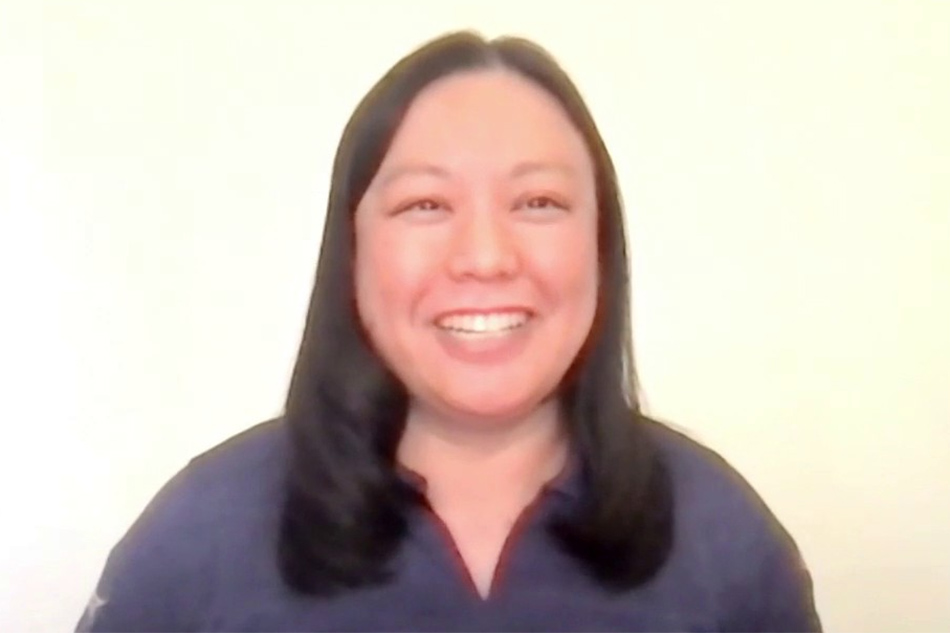 In an interview with GMA-7's 24 Oras, Yang expressed her excitement over the new milestone. "They told me two weeks before that I would be sitting in the middle of mission control. I was shocked! I was very honored," she recalled.
"Even though my background isn't the highest, like I don't have a master's degree, I only have a bachelor's degree, they still regard me as an engineer," she said. "They ask me questions, they look to me for answers."
Yang has been part of NASA's Jet Propulsion Laboratory for 20 years now. A decade ago, she also worked on the Curiosity Rover, which was "designed to assess whether Mars ever had an environment able to support small life forms called microbes," according to the international space agency's Mars Exploration Program.
"I had the Mars experience, and then the flight software team asked me to test their functional requirements so I helped on the Mars 2020 from there," she said in an interview on ANC's Matters of Fact.
She considers the historic mission a story of hope. "Sometimes, you hear too much negativity in the news like COVID cases going up, there's attacks, and there's politics as well," she explained. "But this story is about hope and how we can put our differences aside and no matter what your background is… together, we can just accomplish anything."
Gregorio Galgana Villar, who spent his high school years in Baguio City, served as the Mars 2020 mission's entry, descent, and landing systems engineer.
After working on the Curiosity Rover, he moved to the Perseverance team in 2013. "I've been working on Perseverance for eight years. It's been quite a journey," he mused.
Describing the landing as "extremely complicated," Villar talked about the "seven minutes of terror" in an interview on ABS-CBN's TeleRadyo. "That's what entry, descent, and landing is. We enter the atmosphere of Mars, we descend the atmosphere, and we land."
"There's so many things that can go wrong in those seven minutes. It's extremely frightening, extremely nerve-racking," explained Villar.
Like Yang, he also thinks of the mission as a break "from all the bad things that are happening" and "a way to inspire the human race."
Becoming an astronaut has long been Villar's dream and his latest contribution to the mission took him a step closer to it. "The dream is to go to space someday, maybe even Mars. It's just cool, right? Like another planet, like outer space. Things that we grow up watching in movies like 'Star Trek' and 'Star Wars'. Just the idea of going to another planet is really, really awesome."
Edward Gonzales, whose parents grew up in Quezon City and Cavite, made it a point that its communication systems would work without a hitch. "That incredible picture that you saw of the top of Perseverance? The camera that took that picture, we were worried that that could cause interference with the rest of the landing. So we had to make sure that that did not absolutely interfere with the landing," the electromagnetic compatibility lead explained in an interview on GMA. "It turned out beautiful and I'm so happy we made that work."
NASA's Perseverance Rover landed on the Red Planet on Feb. 18, with an aim "to seek signs of ancient life and collect samples of rock and regolith (broken rock and soil) for possible return to Earth." Here's a quick look at its successful descent and touchdown:
Article thumbnails from NASA and ANC