Hermès unveils P56,000 dog bowl to feed your pups in style
Spoiling your pets to a whole new level.
French luxury brand Hermès has unveiled its new collection catered only to the most extravagant of canines. Serving as an extension to their Home, Outdoor, and Equestrian line, the brand is rolling out a series of luxury accessories for dogs.
The new line includes baskets, leashes, collars, blankets, and even dog bowls made by the 184-year-old luxury house. In case you thought their pet-friendly items are also budget-friendly, you thought wrong as its average price ranges from $375 (P18,000) for a small blanket to a $2,700 (P135,000) carrying bag.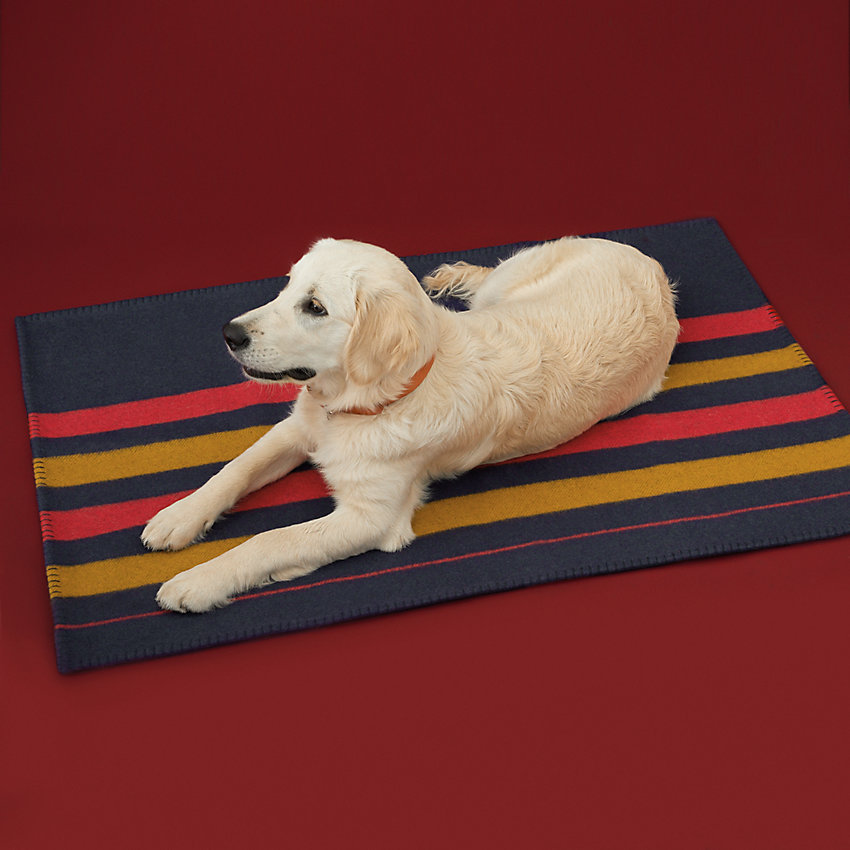 One of Hermès' luxury pet items that has since turned heads online is the oak wood dog bowl inspired by their Chaîne d'Ancre jewelry motif. Made using traditional barrel-making techniques, the stainless steel bowls are enveloped by fine wood and can be separated into two independent bowls connected by their central magnets.
"A combination of marine inspiration and craftsmanship reminiscent of the equestrian world, the bowl moves effortlessly between land and sea to the joy of man's best friend," the Hermès website reads.
Want to give your dog the coveted French-made bowl? It will cost you a whopping $1,125 or P56,475.

Hermès dog collection is available on their official website.
Photos from Hermès US website