Ticket prices, seat plan for The Corrs in Manila revealed
Where are the Millennials at?
Concert organizer PULP Live World has released the seat plan and ticket prices for the much-awaited reunion of The Corrs in Manila.
The Irish pop rock band composed of siblings Andrea, Sharon, Caroline and Jim Corr, will return to the Araneta Coliseum on October 21 and 22 at 8 in the evening.
"Say it's true...there's nothing like The Corrs and us reuniting together at a very historical concert that is more than two decades in the making!" they wrote.
General admission tickets for the concert will be at P3,500, followed by Upper Box B and Upper Box A at P7,500 and P8,500, respectively. Lower Box, meanwhile, is priced at P12,000, while VIP B and A are at P15,000 and P18,500, respectively.
Those who wish to be closer to the band can buy VVIP ticekts at P22,500.
Tickets will be on sale starting on March 19, 12 noon at all TicketNet outlets or online via http://ticketnet.com.ph.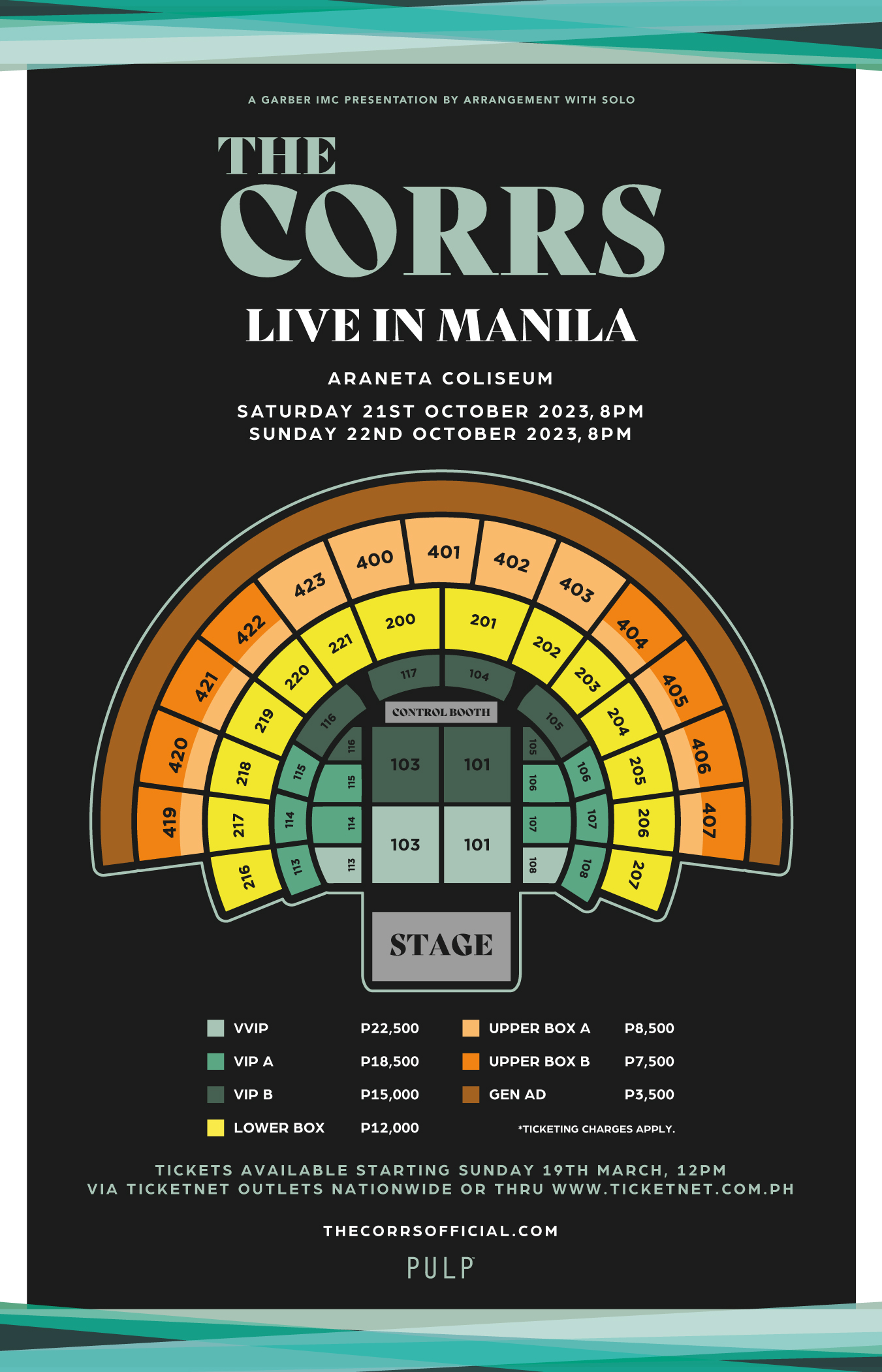 The Corrs is one of the most popular bands in the late '90s up tot he early 2000s. They have sold a collective of 40 million albums worldwide, and have won 24 awards out of 48 nominations over their career. They are known for their hit songs Runaway, Breathless, What Can I Do, and All the Love in the World.
The last time the siblings performed for their Filipino fans was in September 2001.
"We know you all want to be in the first-row center when it finally happens," PULP Live World tweeted. Count us in!